Post Date:

24. Januar 2022
Jobbeschreibung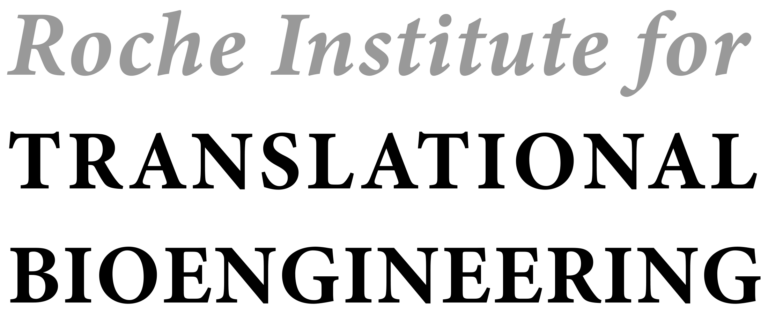 Path to Industry Fellowship
The Roche Institute for Translational Bioengineering (ITB) is looking for Master graduates to join its two-year Path to Industry Fellowship. Successful candidates will contribute to our research activities in the areas of stem cell and organoid engineering, microtechnologies and biofabrication, biomaterials engineering, automation and high-throughput phenotyping, or single-cell analytics. You will be part of a team of scientists and engineers, and gain deep insights into the latest technologies in the rapidly evolving field of human model systems and their application to drug development.
What we offer
The ITB's Path to Industry Fellowship offers Master graduates the opportunity to gain first-hand industry experience, and an in-depth understanding of human model systems, academic research and drug development. Based in Basel, Switzerland, the fellowship lasts 2 years, with the possibility to do a 6-month rotation in another ITB team, and may lead to a full-time position.

Who you are
Successful candidates should have the following profile:
B.Sc. and M.Sc. in bioengineering, microtechnologies, biotechnology, cell/molecular biology, developmental biology or a related field
Proven experience in conducting research, including designing, executing and interpreting experiments
Outstanding communication skills, passion and commitment to science
Ability to prioritise, see the big picture, yet with an attention to details
Work well within a group as well as independently, and quickly set up effective networks
Collaborate effectively with internal and external partners


How to apply

The Fellowship has two application cycles per year:

First cycle:

Application: December 15, 2021 – end of February 2022
Interviews: March 2022
Programme start: from April 2022 onwards

Second cycle:

Application: August 1 – September 30, 2022
Interviews: September/October 2022
Programme start: from November 2022 onwards

Please send your CV (including reference contacts) and cover letter to [email protected]. Due to Swiss legislation, only EU citizens or applicants with a B permit will be considered. We will invite you to an interview round if the first review of your application is successful. We look forward to receiving your application!
View More