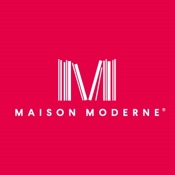 10 rue des Gaulois, L-1618 Luxembourg
About Maison Moderne
Luxembourg's leading independent media company
Founded in 1994, staff of +100, turnover of 12,4 MM € (2017)

We are well established in four diversified and complementary business units that form a unique media ecosystem: Publishing House – Content Agency – Advertising Sales – Business Club, leading to growth and risk mitigation. 

Our business model has a good spread of revenue sources with clients in both public and private sectors and with no dependency on major clients.

We're an agile challenger organisation with an intrapreneurship mentality.

Yet, we have a very robust business administration with best practice in governance, management, process and business analysis.

We have an enviable reputation for quality and innovation, and for setting trends and industry standards in Luxembourg.